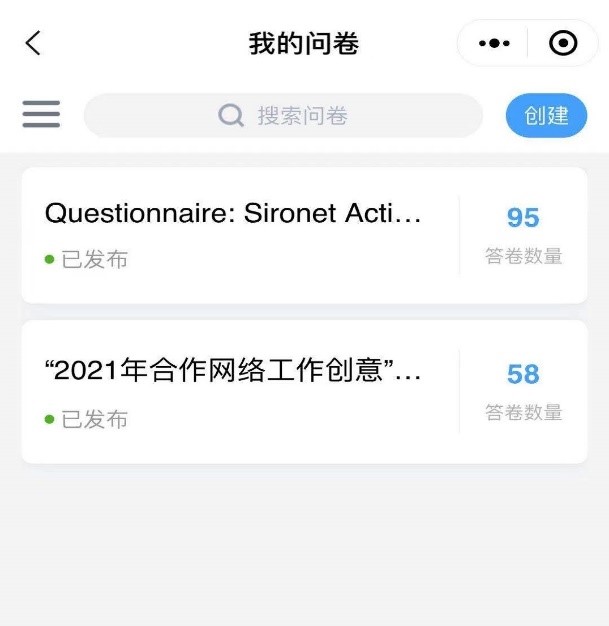 Dear members and friends,
In order to better serve the high quality development of Sironet, the Secretariat recently launched an online questionnaire survey which has received positive response and warm feedback. A total of 151 valid forms have been collected, which fully reflects your enthusiasm for the development of Sironet and trust in the work of the Secretariat.
About the most interesting activities for member organisations in 2021, the top three are
1 Encouraging and pushing forward practical multilateral cooperation among member organisations in countries along the Belt and Road
2 Convening and participating in international multilateral events on implementing UN 2030 Agenda for Sustainable Development Goals
3 Stepping up cooperation with enterprises, especially on livelihood projects in BRI member countries, for the better fulfillment of their social responsibility
About the cooperation your organisations wish to carry out with the Secretariat in 2021, a total of 70 specific proposals have been put forward, mainly including poverty alleviation and reduction, Belt and Road cooperation, COVID-19 prevention and control, climate change, South-South cooperation, people-to-people exchanges during the Winter Olympics, and overseas volunteer services. The Secretariat will strengthen the feasibility study of the cooperation proposals and provide timely feedback and coordination to all member organisations.
About international exchanges planned by member organisations in 2021, the respondents have listed 51 key international exchange activities to be carried out in 2021, mainly including people-to-people exchanges, cooperation on people's livelihood, academic seminars and multilateral forums. The Secretariat will collect information of relevant activities in a timely manner, carry out cooperation and exchange views with relevant organisations in accordance with the content of the activities, and integrate resources in strengthening people-to-people communication along the Belt and Road.
About suggestions on the development of Sironet, a total of 48 opinions and suggestions were put forward, mainly including strengthening institutional building, strengthening guidance and assistance to member organisations, and strengthening publicity of activities. The Secretariat will fully review the comments and suggestions, incorporate valuable and feasible suggestions into our priorities in 2021 and provide timely feedback to member organisations.
About recommendations on multilateral cooperation with member organisations, a total of 17 comments and suggestions were put forward, including strengthening resource coordination and launching cooperation projects by the Secretariat for the participation of member organisations. The Secretariat will report relevant suggestions to member organisations in a timely manner so as to better promote bilateral and multilateral cooperation among member organisations and strengthen the platform of Sironet.
Thank you again for your strong support and valuable suggestions to Sironet.
the Secretariat of Sironet